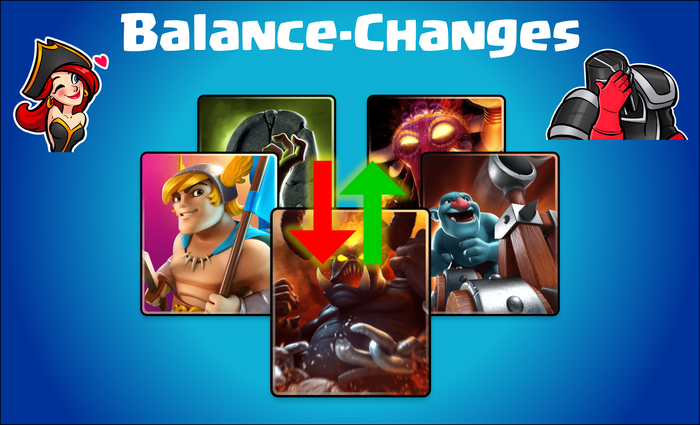 Unchained Demon
Attack reduced by 14%. Now it's impossible to play another troop really fast without the mana penalty after playing the Unchained Demon.
Unchained Demon decks are really popular in some trophies' range. By changing the behavior of its curse and reducing its attack, these decks will be more balanced.
Catapult
Shaman
Standard Bearer
Teleport ability activation time decreased to 0.
Resurrection
Bug fixes: Improvements increase the hit points of a troop by 10%. In doing so, we improve the level of each level to the other cards.
Further innovations
Integration of iOS and Android: Now you can play cross-platform battles against Android opponents.
Changes of battles in the overtime: Battles that go into the overtime tend to become too long and dull. For this reason, Crusher, the battles in the overtime win/lose, get only half of the trophies! That means: Less boredom, more fun!
Now replays can be accelerated, slowed, or paused.
Community content is available under
CC-BY-SA
unless otherwise noted.