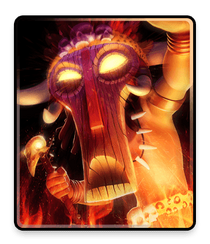 "This mystic warrior will summon spiritual copies of himself to fool your opponent!"
Introduction
Costs 6
Strategy
Other Information
It creates two clones of itself in the two other lanes that deals no damage to unit,you can lure the enemy when place at the start,they may play their defending cards on the wrong lane,and you can push hard on the third one.
History
History
2016
Introduction of Shaman
15th February 2017
Changes to Castle's Cards

Shaman from Castle 5 to Castle 4 changed

8th March 2017
Balance-Changes
21st August 2017
Balance-Changes
Community content is available under
CC-BY-SA
unless otherwise noted.