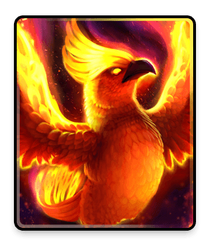 "The legendary Phoenix gets stronger each time it is reborn from its ashes."
Introduction
Costs 4
Strategy
Other Information
History
History
8th March 2017
Introduction of Phoenix
5th May 2017
Balance-Change

If you resurrecting a Phoenix Egg, it's reset now the hatch cooldown.

5th July 2017
Balance-Changes

Attack increased by 33%
Health decreased by 56%.