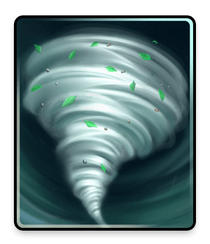 "Super strong wind that will bring all troops back to their castle!"
Introduction
The Gust of Wind spell is unlocked from the Genie's Palace (Castle 3). When cast, all of your and your opponent's units will be pushed back to their castles for an insignificant amount of time. The Gust of Wind spell costs 0

to cast, making it very versatile.
Strategy
Other Information
History
History
2016
Introduction of Gust of Wind
Community content is available under
CC-BY-SA
unless otherwise noted.