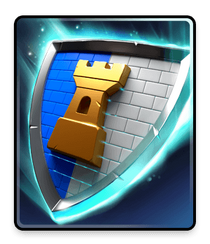 "Improve your castle's defense by giving it more HP. Every Fortify used will give less HP than the previous one."
Introduction
The Fortify spell is unlocked from the Genie's Palace (Castle 3). It is a spell that increases your Castle's health. Every Fortify that is cast will give less health than the previous one, according to the description. The Fortify spell costs 2

to cast.
Strategy
Other Information
History
History
2016
Introduction of Fortify
21st June 2017
Balance-Change

Castle Health increased by 39%.